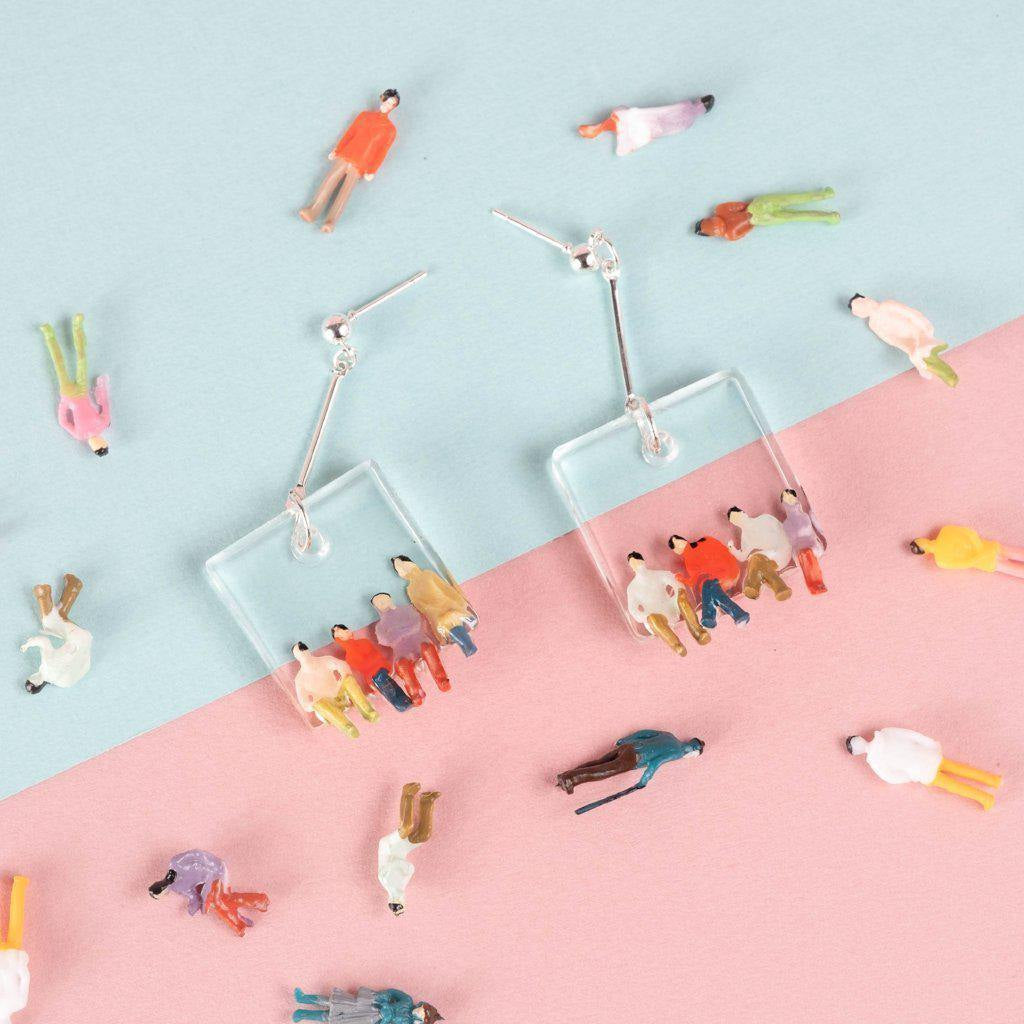 Our friends mean the world to us - so much so, that we want to be reminded of them wherever we go! Carry little friends in your ears with these playful accessories! 
Measurements: Approx.  5.5cm x 2.5cm
These earrings are 100% handmade in Melbourne by Amy at Funky Fun You!
Due to the hand-crafted nature of our collection, we unable to reproduce the exact colour and pattern, which makes this piece truly unique. Your pair will not exactly match the photo. Please also note that minor imperfections such as small bubbles and slight scratches may occur.
Made with surgical steel posts.