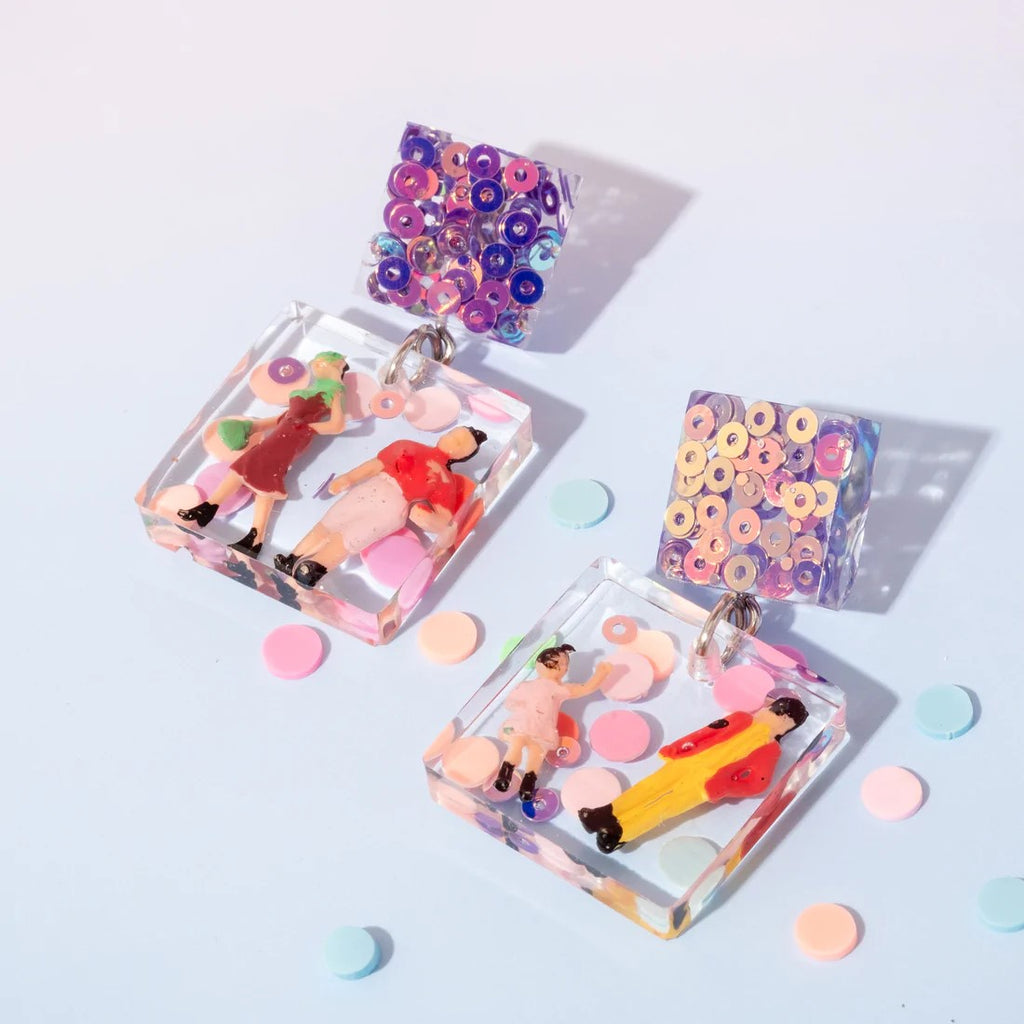 LET'S DANCE - HANDMADE EARRINGS
With these earrings in, you'll always feel up for a dance. Each design is like having a little party hanging from your ears!
Handmade my Amy at Funky Fun You
The earrings are default set on surgical steel posts for your sensitive ears. 
-Measurements: Approx. 5.5cm x 3cm
-Materials: Epoxy resin & Little people
-Weight: Approx. 12g/pair
Due to the hand-crafted nature of our collection, we are unable to reproduce the exact colour and pattern, which makes this piece truly unique. Please also note that minor imperfections such as small bubbles and slight scratches may occur.