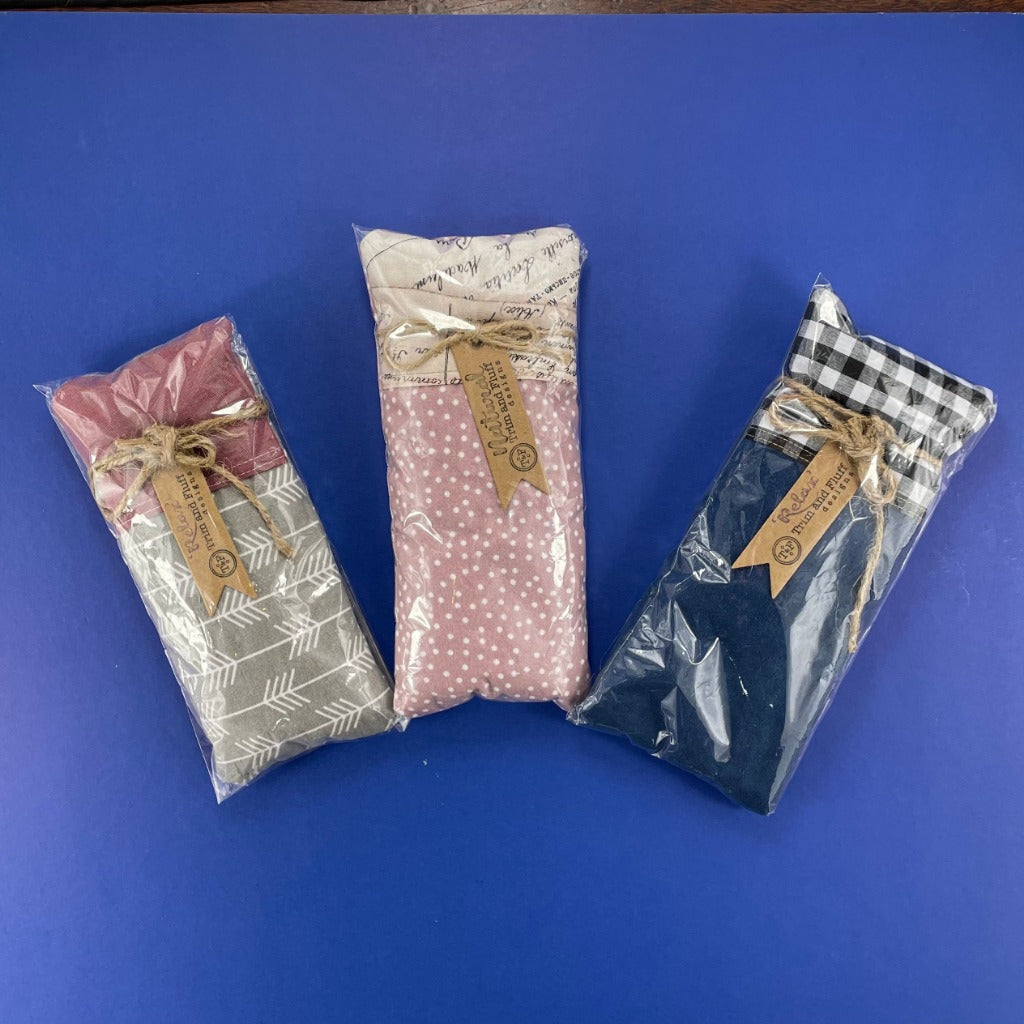 EYE PILLOW:
Perfect size and weight for placing over the eyes. Eye pillows are ideal for hay fever sufferers, soothing puffy eyes, yoga, mindfulness and meditation. Aids to assist with calming, reducing stress and sleep. 
Handmade Eye Pillows use soft flannelette and unique fabrics.  Packed with 100% Premium Australian wheat. Heating/Cooling instructions are included on label. Designed and handmade with love.

SCENT OPTIONS:
'Relax' - Bergamot & Geranium pure essential oils w fresh lavender: Creating calmness from within and decreasing stress levels. Lifting your spirits allowing you to unwind and sleep soundly.

'Natural' - Unscented 100% Premium Australian Wheat.