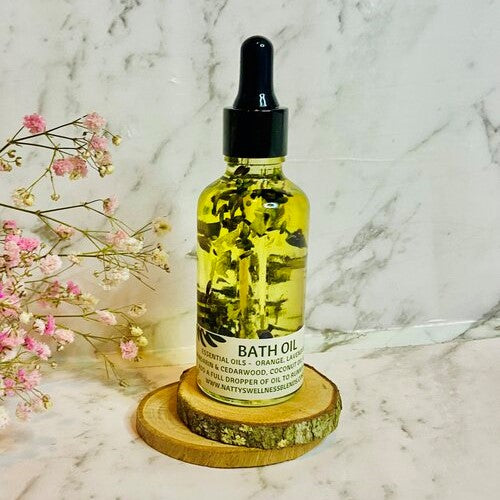 Natty's Wellness Blends makes the most luxurious bath oil, full of essetial oils and organic botanicals.
Add drops of this bath oil to running bath water and inhale the scents of Orange, Lavender, Bergamot, Mandarin and Cedarwood with Coconut and Almond Oils and organic botanicals. Your skin will thank you for feeling so soft.
50 ml glass bottle
Note - this product contains almond oil, avoid if allergic to nuts.
Bought as a gift. Love the packaging. I'm sure the recipient will be delighted.