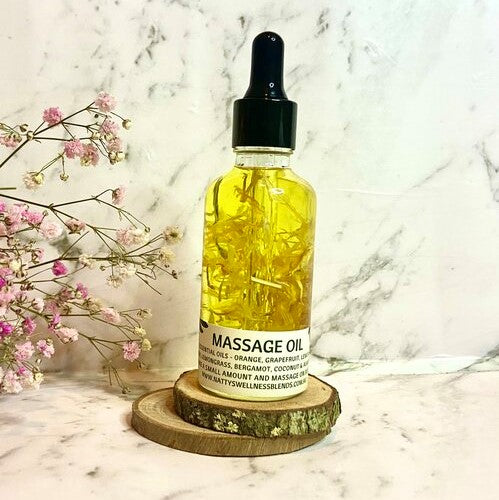 Natty's Wellness Blends makes the most beautiful massage oil, full of essetial oils and organic botanicals.
Take time out to enjoy a relaxing massage with this massage oil. Or use as a Body Oil to help skin feel soft. Blends includes Essential Oils, Orange, Grapefruit, Lemon, Lime, Lemongrass, Bergamot, Ginger mixed with Almond and Coconut Oil.
50ml glass bottle
Note - this product contains almond oil, avoid if allergic to nuts.