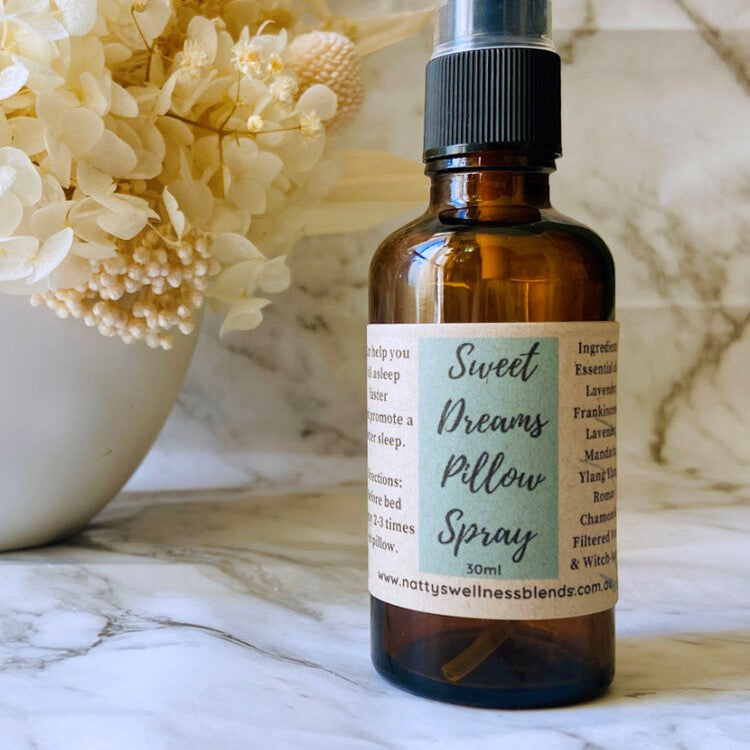 Natty's Wellness Blends makes a lovely calming pillow spray to help promote sleep. Great for you or your little ones who struggle getting to sleep.
Helps promote a better sleep as you inhale the Essential Oil scents of Mandarin, Frankincense, Lavender, Ylang Ylang and Roman Chamomile
Mixed with Filtered water and Witch-Hazel (natural plant extraction that helps the oil and water combine and allows the scent to linger for a longer period of time).
Spray 2-3 times on your pillow before bed.
Spray comes in a 30ml Glass bottle.